One of the biggest challenges facing homeowners in the Pacific Northwest is safeguarding their buildings against water intrusion. Prolonged water exposure can severely compromise your building's integrity and lead to costly repairs. If you're faced with this situation, don't despair. Our team of experienced, highly qualified specialists can help with restoration projects big and small.
We do restoration projects right.
We get it. Restoring a building is a major hassle. We're here to ease the process. Our specialists work with you to understand your short-term needs and your long-term goals. They'll present options that fit your timeline and your budget. Most importantly, they use their construction expertise to make the needed repairs correctly. Still feeling stressed? We guarantee our work. Both the materials we use and our installation is covered via warranties.
Need to restore a building? No worries.
We can help.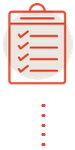 Every restoration project begins with an assessment. We're happy to help you determine what your restoration project involves. Our experts will identify compromised areas, spot any areas of concern, and suggest the best repair method. Our inspections are done with an eye towards your building's design, structure and future integrity.
Sometimes restoration isn't just about repair, but also rejuvenation. Renovation projects do exactly this. Whether you're renewing your home or commercial building, our design team is on-hand to help create a beautiful, cost-effective design that will make your building look new again. They can show you before and after renderings, discuss materials options, and bring your vision to life.
Complex building issues, like litigation support, building envelope analysis, and property insurance claims, require meticulous inspections and paperwork. Our forensic consultants understand the stakes are high and know what's required. They provide insightful information that reduces duplication of work, lowers costs, and gets you to a well-structured repair quickly.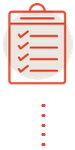 Many times, structural damage isn't where you can see it. It's hidden in the guts of your building. As a licensed contractor, our team of specialists know how to find the damage and assess it. They also have the skill and expertise to repair it quickly and properly.
Faced with a restoration project? We can help.
Our restoration specialists are happy to inspect the damage, consult with you, and provide an estimate - for free! And there's no obligation. Contact us to make an appointment.